Because of its adaptability and naturalness, human hair wigs are increasingly a popular choice for hair extensions. Human hair wigs are as flexible and long-lasting as your own hair, in addition to being soft, smooth, and silky. However, you need a correct and meticulous hair care regimen in order to keep human hair wigs in their finest shape for a long period. There are several notices that you should not overlook, whether you're taking care of your hair at home or in a salon. To learn more, read this article and follow PHUONGNAM HAIR!
1. Taking extra care of human hair wigs
There is one item that is so crucial that even mentioning it once is insufficient: Wigs made with human hair require specific care. You learn to begin a completely new hair care regimen with new brushing, washing, and styling techniques as well as specialized hair care products the day you decide to get a human hair wig. This is because there is no other food supply for your wig. Your wig's condition will be directly impacted by whatever you do or don't do.
2. How frequently should human hair wigs be washed?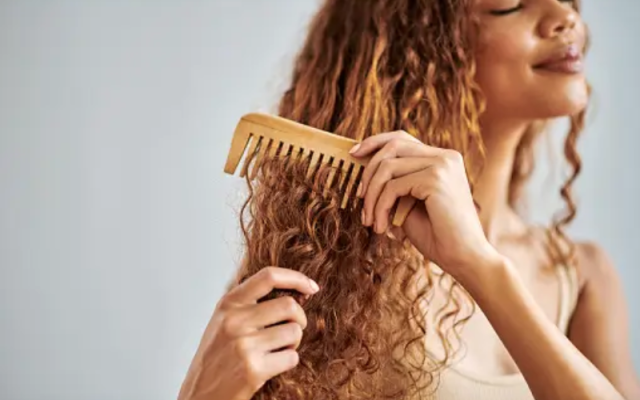 Theoretically, you are free to wash your wig everyday or monthly. There are no limitations on how frequently you may wash human hair wigs. However, keep in mind that because the hair is not now receiving nourishment from the scalp, over washing might hasten the wear-out process. Once a week, or whenever the hair starts to become greasy and sticky, wash your human hair wig.
3. Specific hair care items for wigs made with human hair
Human hair wigs require a lot of nutrition and moisture to be soft, smooth, and silky, which can only be given by shampoos, conditioners, and other hair care products. Regular goods are unable to satisfy this requirement. Some even include excessive amounts of damaging chemicals or additives that make hair dry, brittle, and prone to tangling and shedding. Because of this, human hair wigs require specialized, nutrient-rich, and secure hair care solutions. You can contact the PHUONGNAM HAIR staff for guidance or view lists of suggested shampoos for human hair extensions here.
4. How to clean a wig with human hair
Let's first examine two common categories of human hair wigs before outlining crucial measures for washing and caring for them. When you need to wash it at home, knowing the distinctions between them could be useful.
Lace frontal/closure wigs: These wigs consist of a frontal or closure that is attached to a lace cap and human hair weaves to create a full wig. Consequently, you might not be able to take off lace front/closure wigs to wash them every time.

Human hair is hand-crocheted straight onto a pre-form lace base for full lace wigs and silk top lace wigs. To accentuate the appearance that hair is actually sprouting from it, a piece of silk may occasionally be placed to the top. You may take off a complete lace or silk top lace wig and wash it separately.
4.1. Use shampoo to clean
Prepare a little before washing your wig. You untangle any frizzy parts without damaging the hair by brushing your hair completely from the tips to the roots with a wide-tooth comb. When their hair is damp, many people are unsure about whether or not to comb it. Of course, you may brush it with water. Use a brush designed for damp hair and gently comb it upward if you're worried about your hair getting tangled. Whether you brush your hair whether it's wet or not is irrelevant; what counts is how you brush. Always be gentle when brushing; using excessive effort will just tangle the hair worse.
Put running water on your hair to wet it. Apply a reasonable amount of shampoo to the palm of your hand before lathering it through your hair. Avoid getting any on your scalp or vigorously washing the hair. You can massage the scalp with your fingertips to get rid of any extra oil, sebum buildup, and grime. After shampooing, give your hair a thorough rinse in cool water from root to tip.
4.2. A hair mask, conditioner, or serum
After properly cleaning your wig, carefully squeeze out the water with your hands and condition your hair from the center to the tip. You may need to keep conditioner on your hair for a few minutes depending on the kind, and then rinse with cool water.
Immediately after washing your human hair wig, use a conditioner. Hair will be nourished with conditioner, which will keep it soft, smooth, and shining for a very long period. Conditioning your hair before adding a hair mask or serum is optional. Giving your human hair wig more nourishment and hydration with a hair mask and hair serum will be quite useful if it is too dry or frizzy.
4.3. Styling and drying
Squeeze the water out of your hair with your hands or a soft towel, then allow it to air dry. You may place a detachable wig on a wig stand. If at all possible, wait until the hair and lace are totally dry before using a blow dryer or brushing. If necessary, utilize a low- or medium-temperature setting on your blow-dryer to reduce damage. You may style the hair as usual once it has dried.
Care advice for human hair wigs

It is advised to use shampoos, conditioners, hair masks, or hair serum designed specifically for hair extensions.

Never wash or rinse your hair with hot water as this will dry out your hair and harm the outer cuticles.

Always use a different brush for your dry hair and your wet hair.

Every wig has beautiful lace. It is advised that you take off your wig before washing it to prevent any straining or pulling that might cause the lace to come undone.

If the wig is fixed in place and you are unsure of how to properly clean it, let a qualified hairdresser do it for you.
Human hair extensions usually demand a lot of work to maintain. A human hair wig may have laces, hair wefts, closures, and frontals, making washing and caring for it properly even more difficult. However, if you pay attention, nothing is impossible. Please feel free to contact the PHUONGNAM HAIR consultant team if you have any inquiries regarding washing wigs or hair extensions for the finest assistance. Customers like PHUONGNAM HAIR for its excellent and very helpful customer service in addition to its high-quality hair products.
CONTACT US:
Website:

phuongnamhair.com

Fanpage Facebook: Phuongnam Hair

Instagram: phuongnamhair_03

WhatsApp: +84 33 346 5538

Location: Building A1, Vinhomes Gardenia, Ham Nghi Ward, Cau Dien, Nam Tu Liem, Hanoi, Vietnam

Youtube: PHUONGNAM HAIR OFFICIAL